Wow! It's been a long time since I've posted anything. Feels like I've been to Lithuania and back (more on that later).
Meanwhile, here are some recent Maggie photos. She just keeps growing!
Maggie got her first taste of carrots yesterday. After rice cereal, they were a big hit.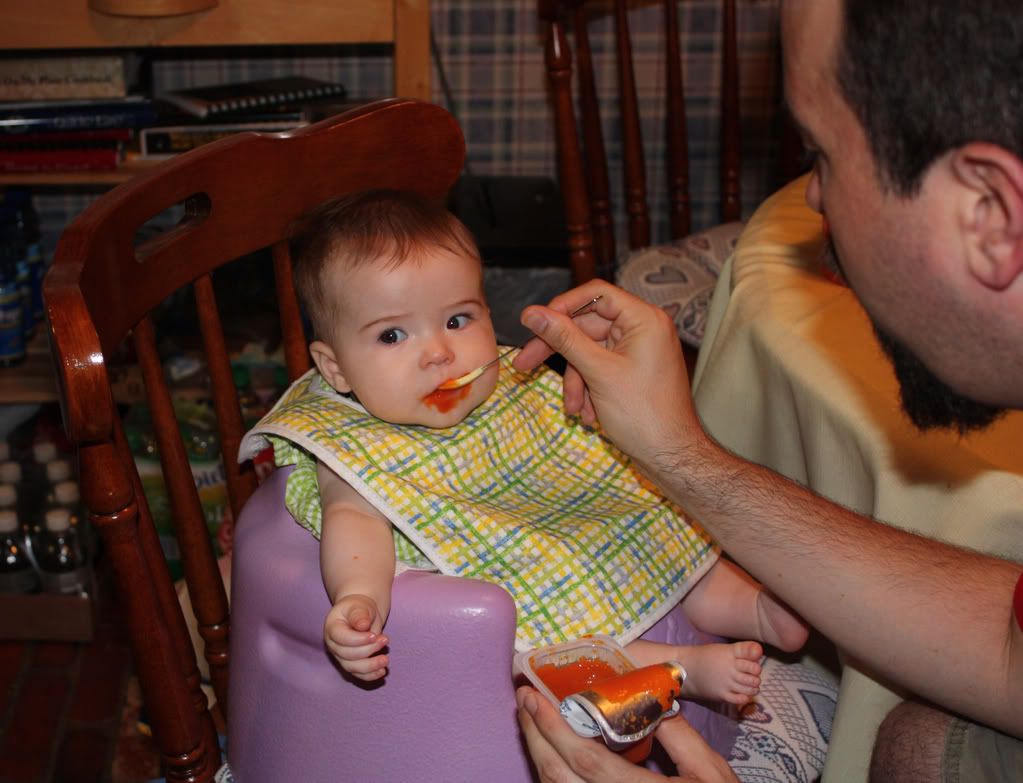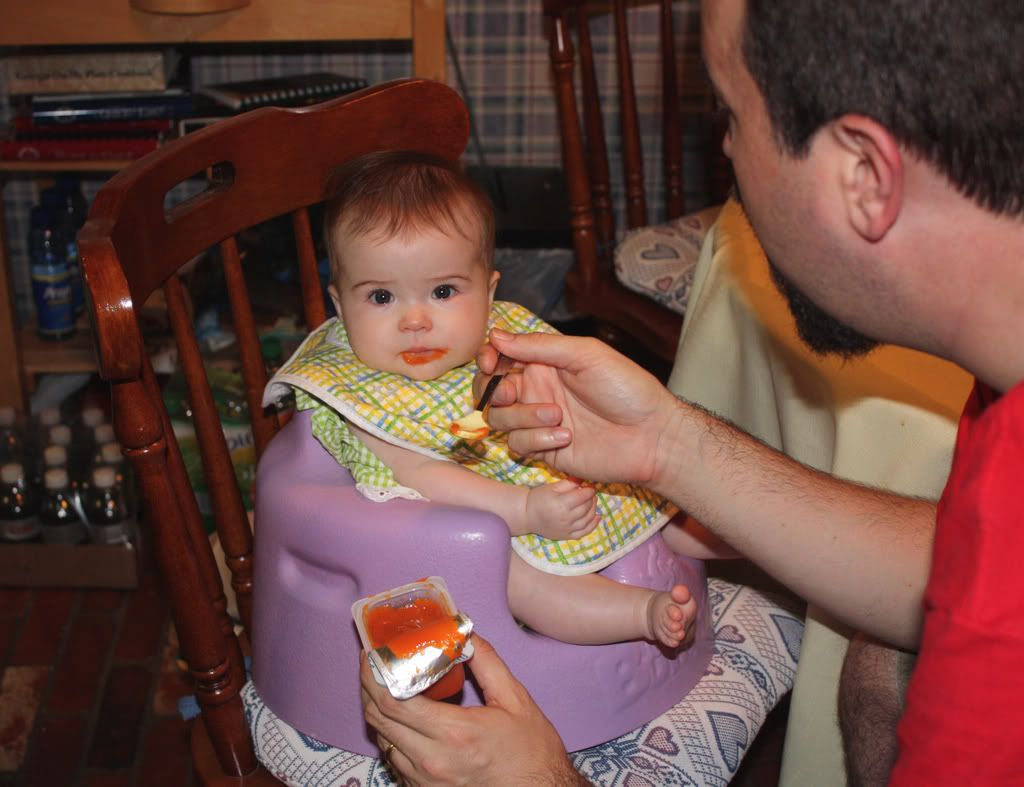 But, for Maggie, nothing beats the taste of ... HUMAN FLESH!
Here's Maggie in her Sunday best. Grandma and Grandpa got the dress for her. Aunt Mimi (Amy) got the bloomers.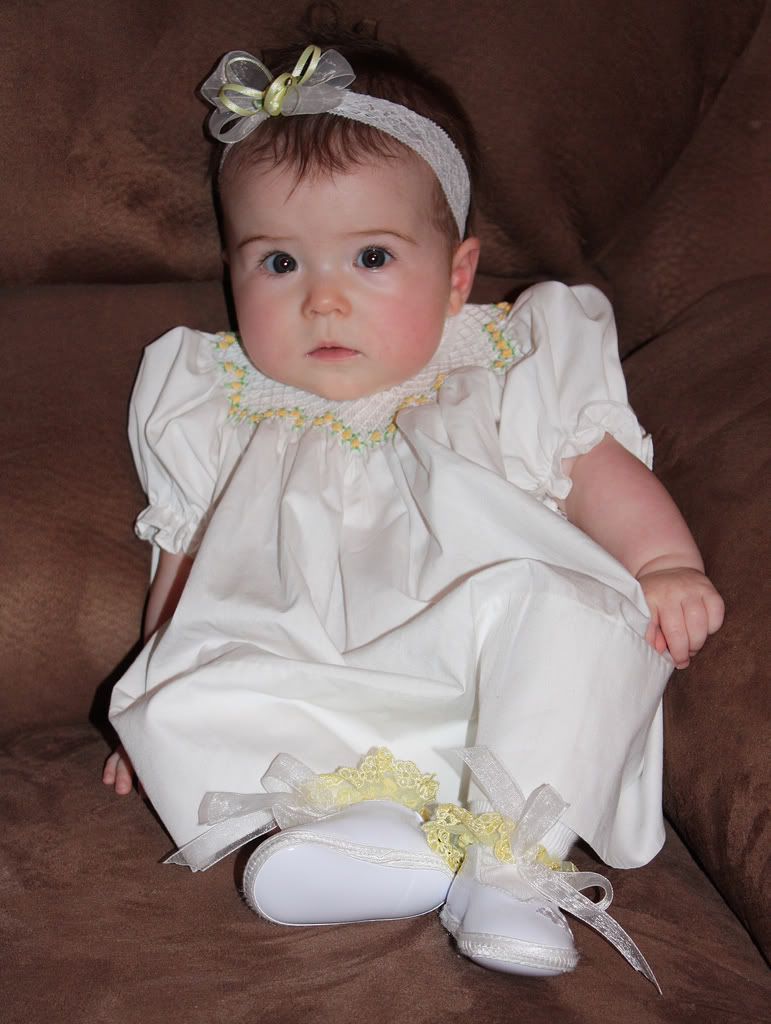 Daddy's jet lag coincided with nap time. (Wish that happened more often!)